Project Cargo

& Heavy Lift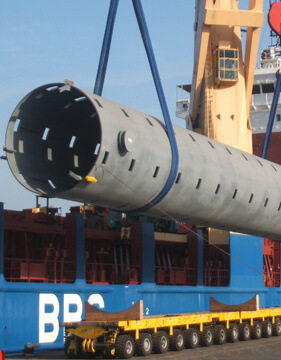 We at Charter Link Logistics (CTL) are fully geared to handle all types of heavy lift and over-dimensions. Irrespective of the port of origin and final destination, we will find an efficient solution for your transportation needs. The robust international networks of our own offices and partners share the same passion and expertise to provide a high standard of service and competitiveness.
Thus, we can undertake projects involving the relocation of entire plants along with machinery and equipment at the supplier's site and forwarding the same to India, as break-bulk cargo.
With our vast experience in the shipping and clearing field, we provide specialized shipping service to expedite international movements of Heavy Lift / Over-dimensional and Project cargo.